Writing Schedule Template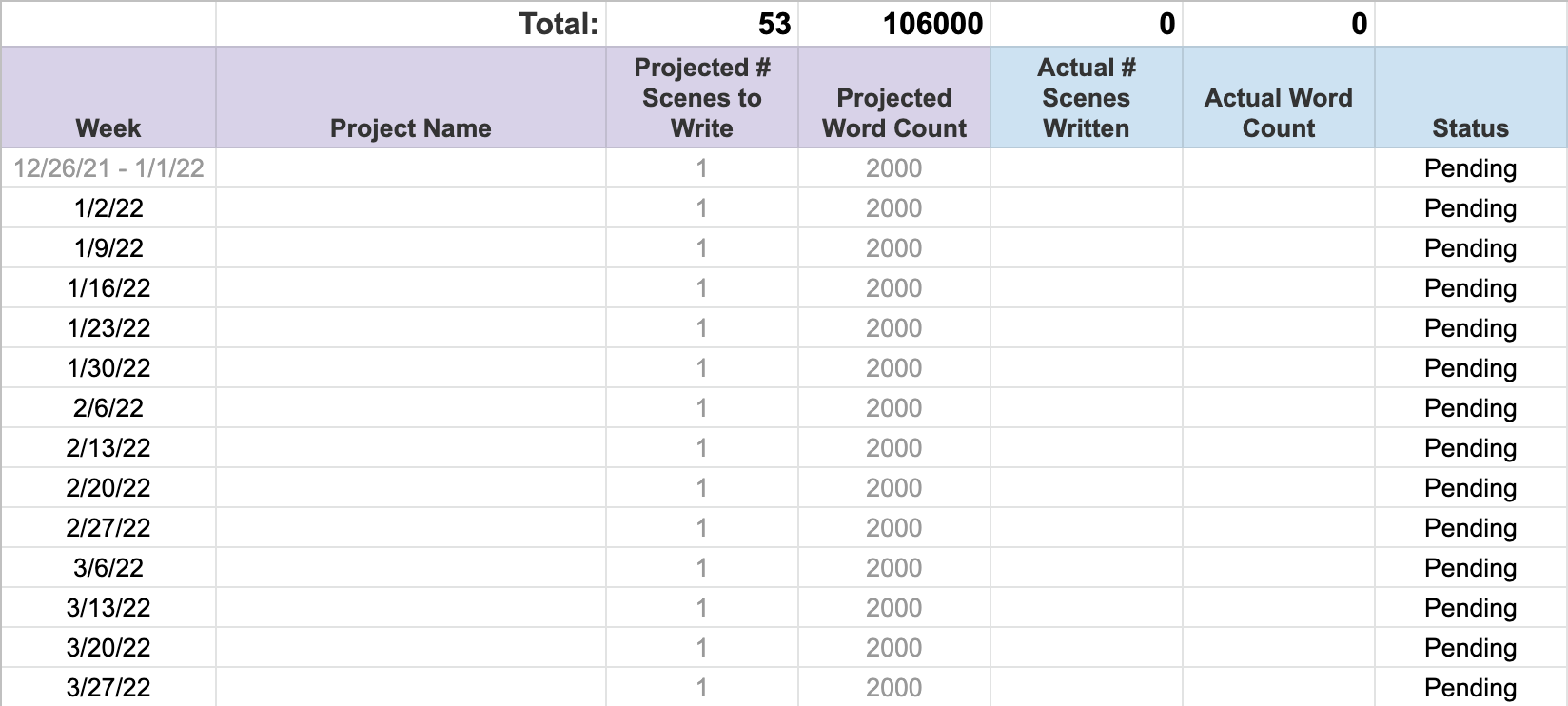 Plan your weekly word count to hit your 2022 writing goals.
The days are long, but the years feel short. How are you keeping track of your writing goals?
If 2022 is the year you're going to finish your novel manuscript, or if you are juggling multiple writing projects, then download this free writing schedule template for real insights into your progress.
The Writing Schedule Template can help you track your projected number of scenes or words per week to write, as well as your actual word count. You can use this template for a single project, like a novel, or for multiple ongoing projects.
Don't know how many words per week you should be writing? Check out the Plot Math Novel Template to learn more about how plot math can help you structure your novel.

Resource Download Instructions:
Google Doc Download:
1. Click this Google Doc template link
2. Sign into your Google account (or create one)
3. Click File > Make a Copy
4. Rename and save a copy to your local Drive
Did you love this resource? Buy Grace a coffee as thanks!
Description
This free 2022 writing template is built on the assumption of a 1 scene/2,000 words goal per week.